{ project } The Couch Utica
After Utica, New York was declared one of the top 10 saddest cities in the nation Communications Design students from PrattMWP intended to prove it wrong.  They implemented a plan to connect the community through conversations. The 48 hour blitz was comprised of screen printing 1,700 thank you cards that were distributed throughout the city. The crew created living room sets and videotaped 120 interviews asking Utica residents the question "What do you love about Utica?"
Reported by Gino Geruntino, WRVO and aired on National Public Radio.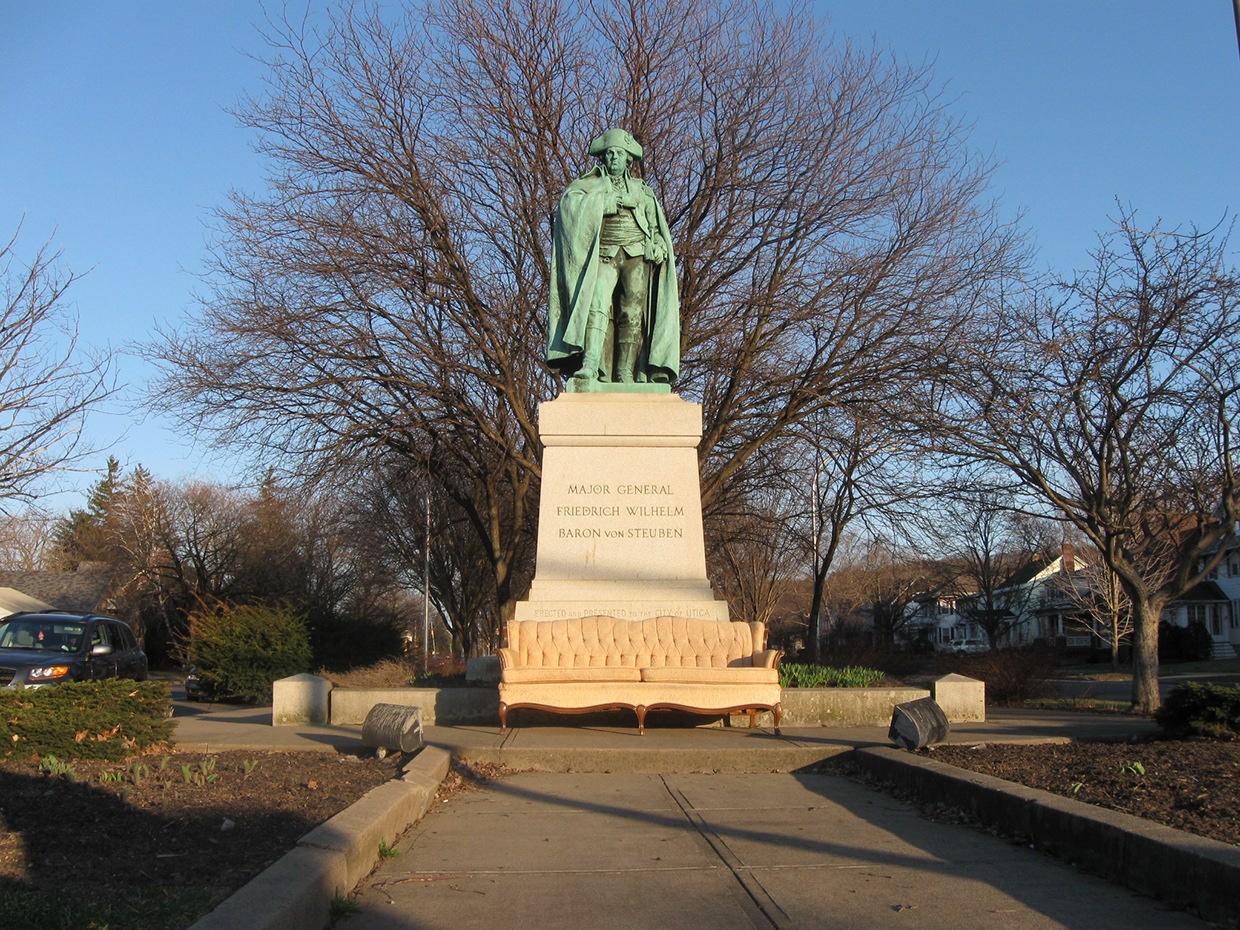 Baron von Steuben at the Memorial Parkway and Genesse Street, Utica NY.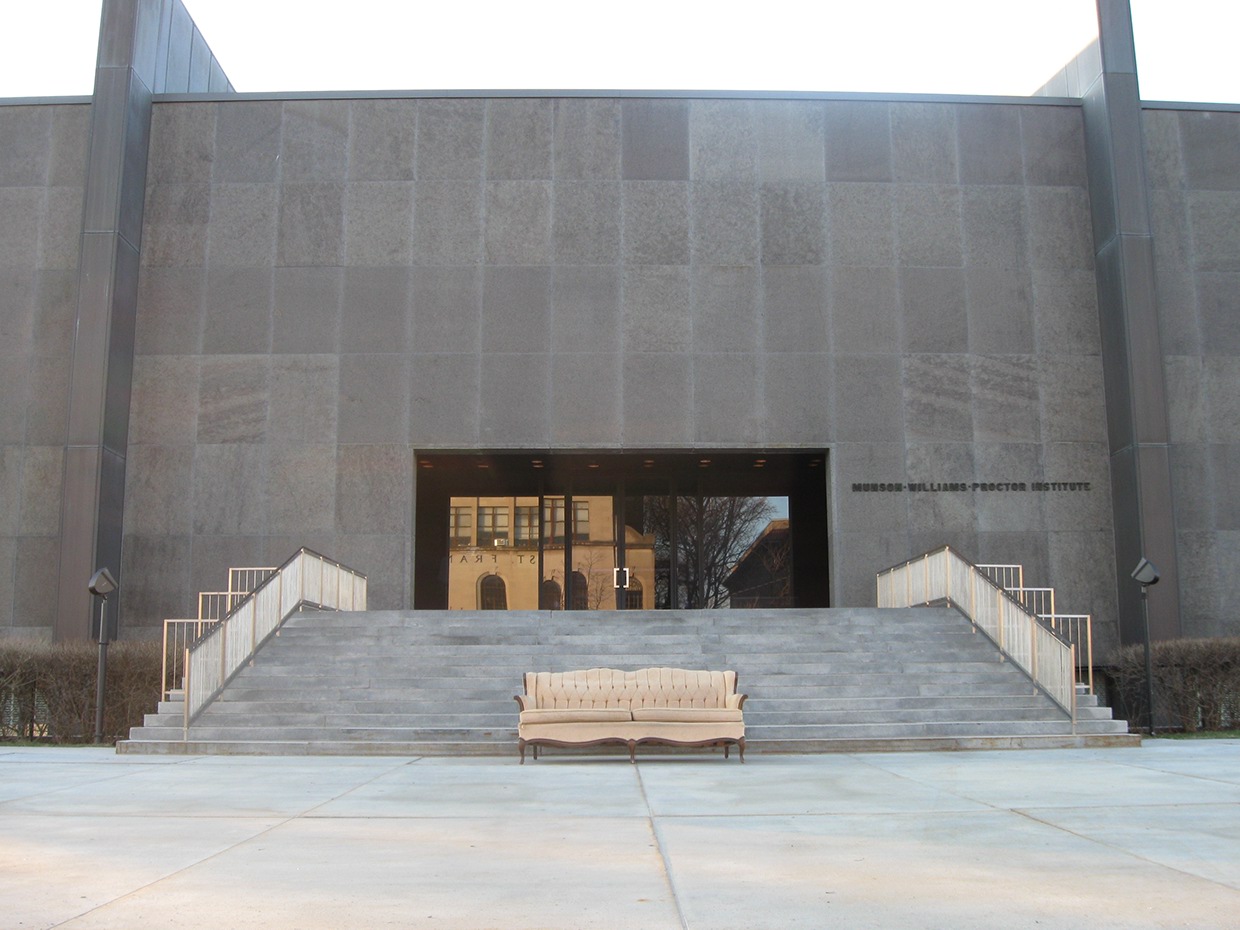 Munson-Williams-Proctor Arts Institute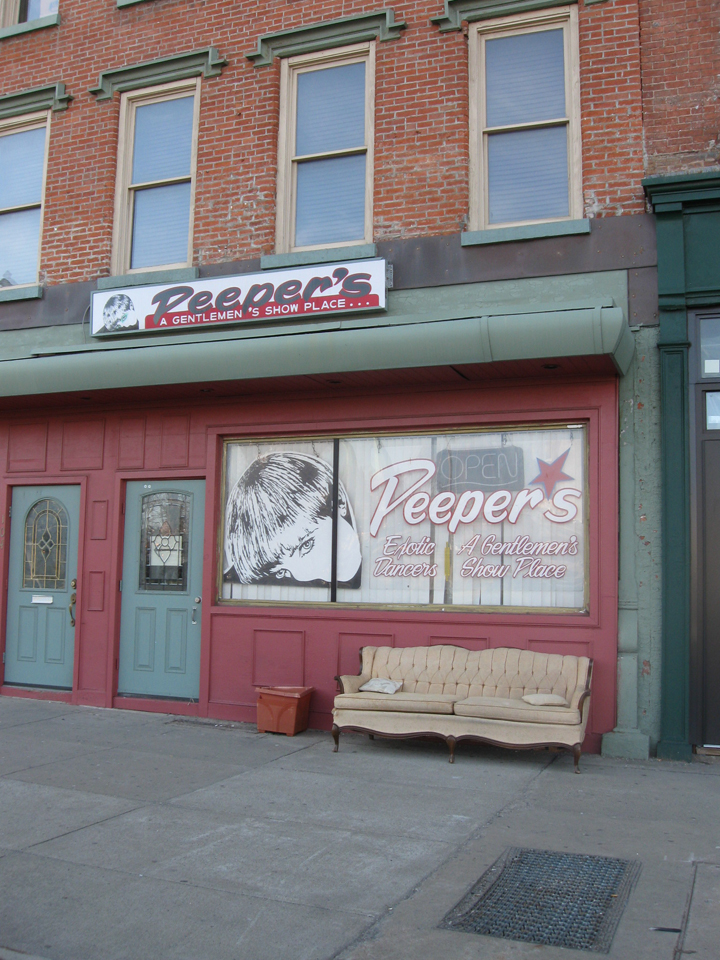 A Gentleman's Show Place…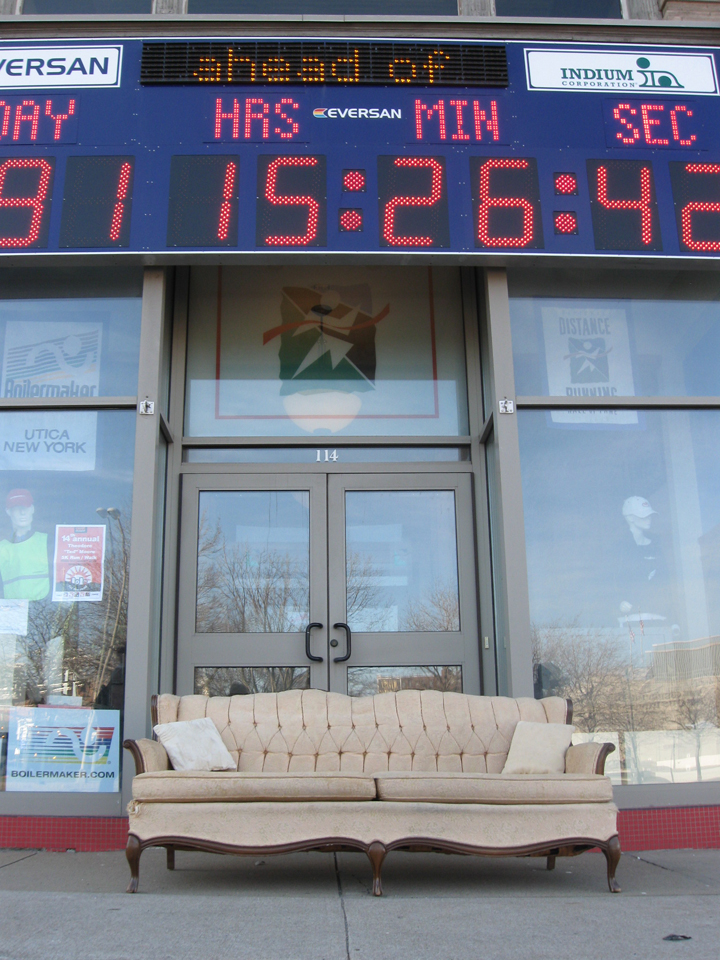 The National Running Hall of Fame
About The Couch:
The Project M Blitz inspired by John Bielenberg sets out to "… change the world 48 hours at a time" and is the inspiration for THE COUCH UTICA. Project M is based on the principle of thinking wrong and challenging the status quo, all with the use of design.
To be invited into someone's living room and to be able to sit down and talk on their couch means that boundries are broken and lines of communication are opened. This project founded by PrattMWP AIGA's group is successfully connecting Utica's diverse and cultured population.
What started out a blitz is turning into a movement.
For more about The Couch Utica please visit:
http://twitter.com/#!/THECOUCHUTICA
http://www.youtube.com/user/TheCouchUtica
http://www.facebook.com/thecouchutica